[ad_1]

Sempulam
At Sempulam Sustainable Solutions, the staff are busy packing heritage rice varieties from across Tamil Nadu for their Pongal kit. K Vijayalakshmi, the founder, says, "This year we are offering sarkkara pongal and venn pongal DIY kits, each of which contains all the ingredients and cooking instructions needed to make the dishes. This is our way of celebrating the indigenous rice of our State." She adds that their Pride of Tamil Nadu pack offers 38 varieties of rice grown in 38 districts, with . (75 grams of each variety, explaining what each district is known for. In Tiruchi, it is sempaalai, in Ramnad it is kuzhiadichan, Thiruvallur has kaliyan samba. These indigenous rice varieties have distinctive flavours and aromas and are loaded with health benefits, and, being native to our land, lend themselves well for pongal.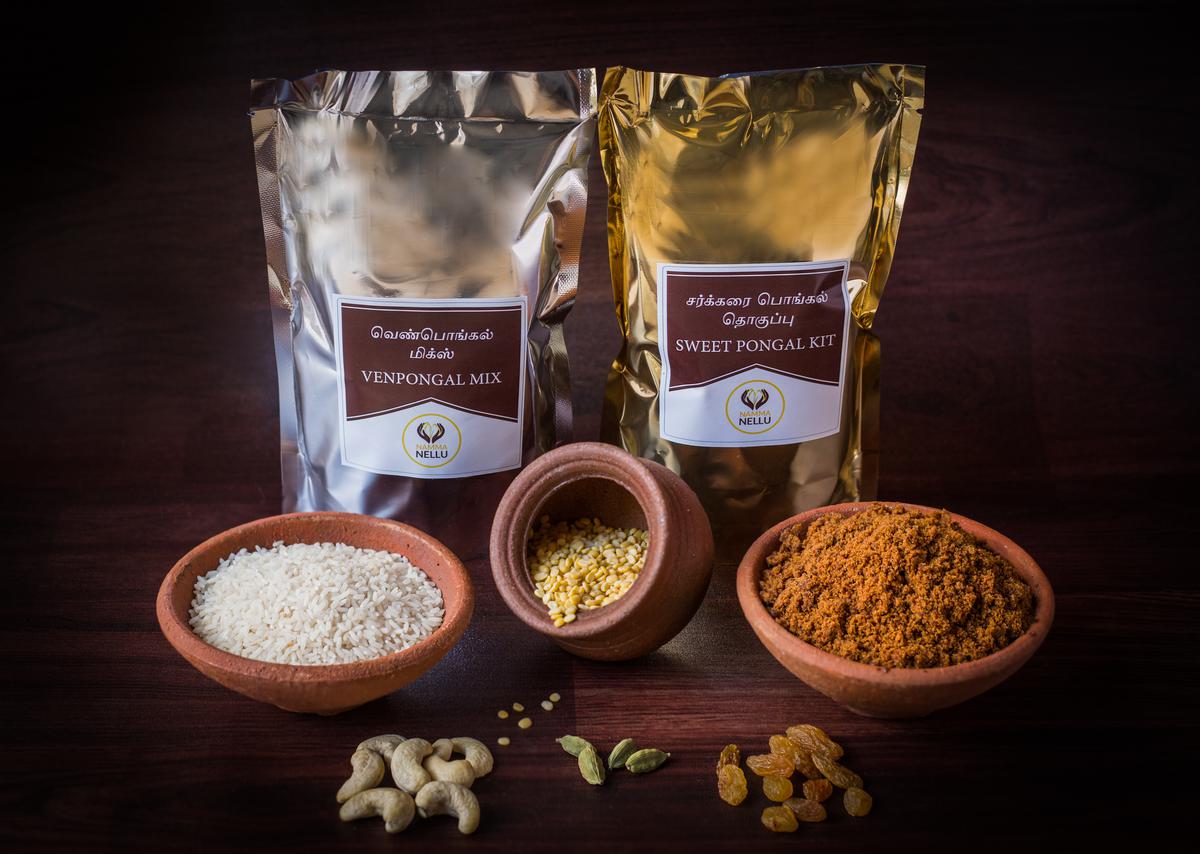 www.sempulam.com. Delivered pan India. DIY kit is priced at ₹ 299 and Pride of Tamil Nadu is priced at ₹ 999. . To order, call: 9790129979.
Qidhan
Harjas Singh, the founder of Qidhan, an initiative where produce from organic farmers are procured and sold online, says that encouraged by the response for their Christmas rice and spice gift boxes, they have launched a special gift box for Pongal. They come in three variations. Under the premium box, there are four types of rice, such as black rice (that fights cancer, grown in Kerala), navara (bone fortifying, mostly cultivated in Palakkad region of Kerala), rakthashali (rich in iron, cultivated in Kerarla) and chenkhazhama (low GI palakkadan matta rice from Kerala. There is 200 grams each in the box. Apart from this, there is an aromatic rice box ( thooyamalli from Tamil Nadu, jerakasala, gandhakasala and mullankazhama from Wayanad, and matta rice ( nadan kuruva, jyothi, chenkazhama and thavalakannan, all from Kerarla) bundle.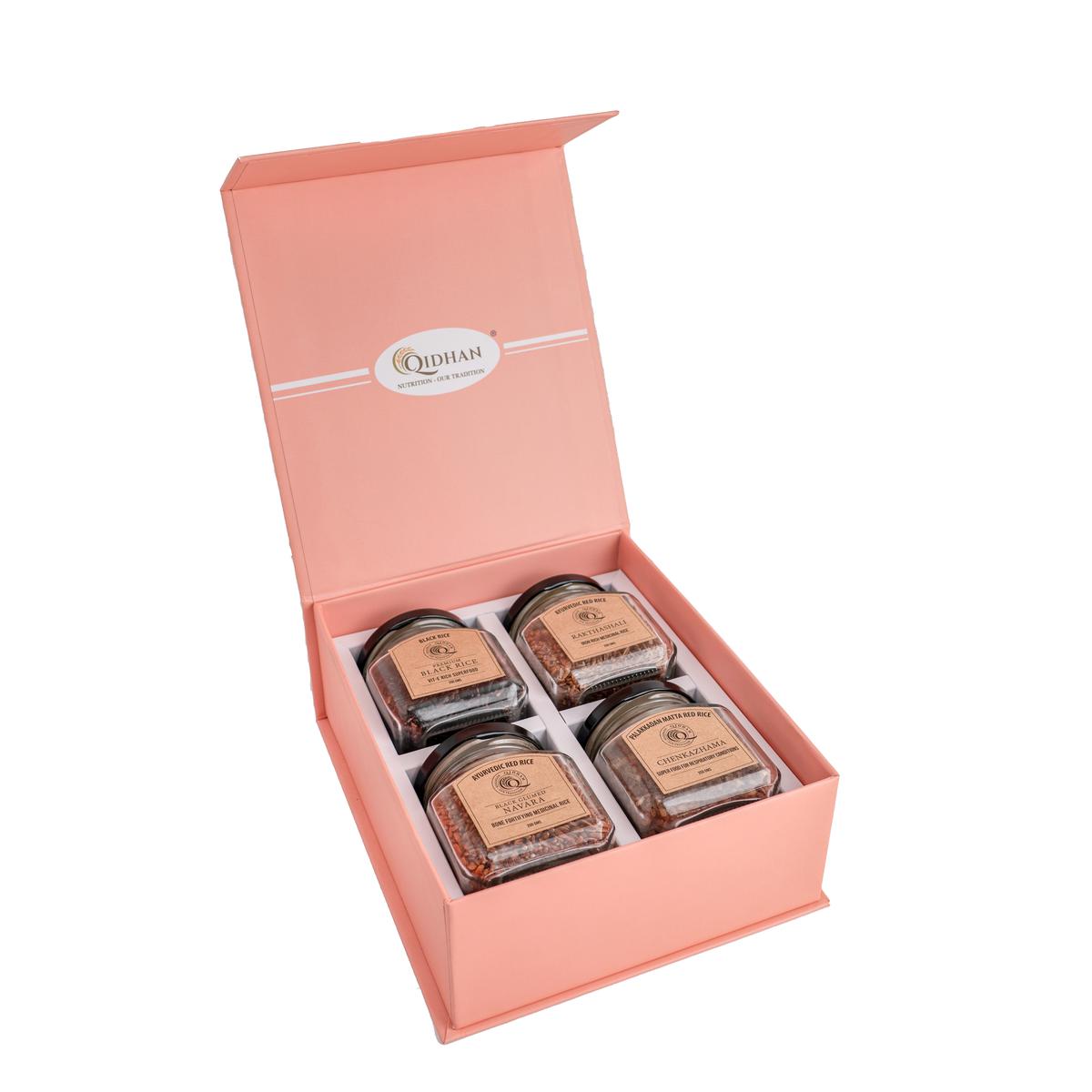 www.qidhan.com, delivered pan India. The boxes are priced at ₹ 1250 For details, call: 98407 81113
Marabu Suvai
Marabu Suvai, an organic and vegan snacks and food store, is collaborating with Vana Neeli Organics, to put together a vegan and organic Pongal festival kit. K Srinivasan of Marabu Suvai says this is in response to many regular customers asking for easy DIY kits this year. The kit contains half a kilo of iluppaipoo samba, a traditional rice that is mildly fragrant, with healing properties, 200 grams of jaggery from Velur and moong dal. It also includes 25 grams of cashews and raisins and five grams of cardamom. "We are also adding 250 grams of navacombo laddu (prepared with nine different types of heritage rice, vegan and health promoting) and 100 grams of kamarkat made using coconut, jaggery, and coconut oil, to this combo," he says.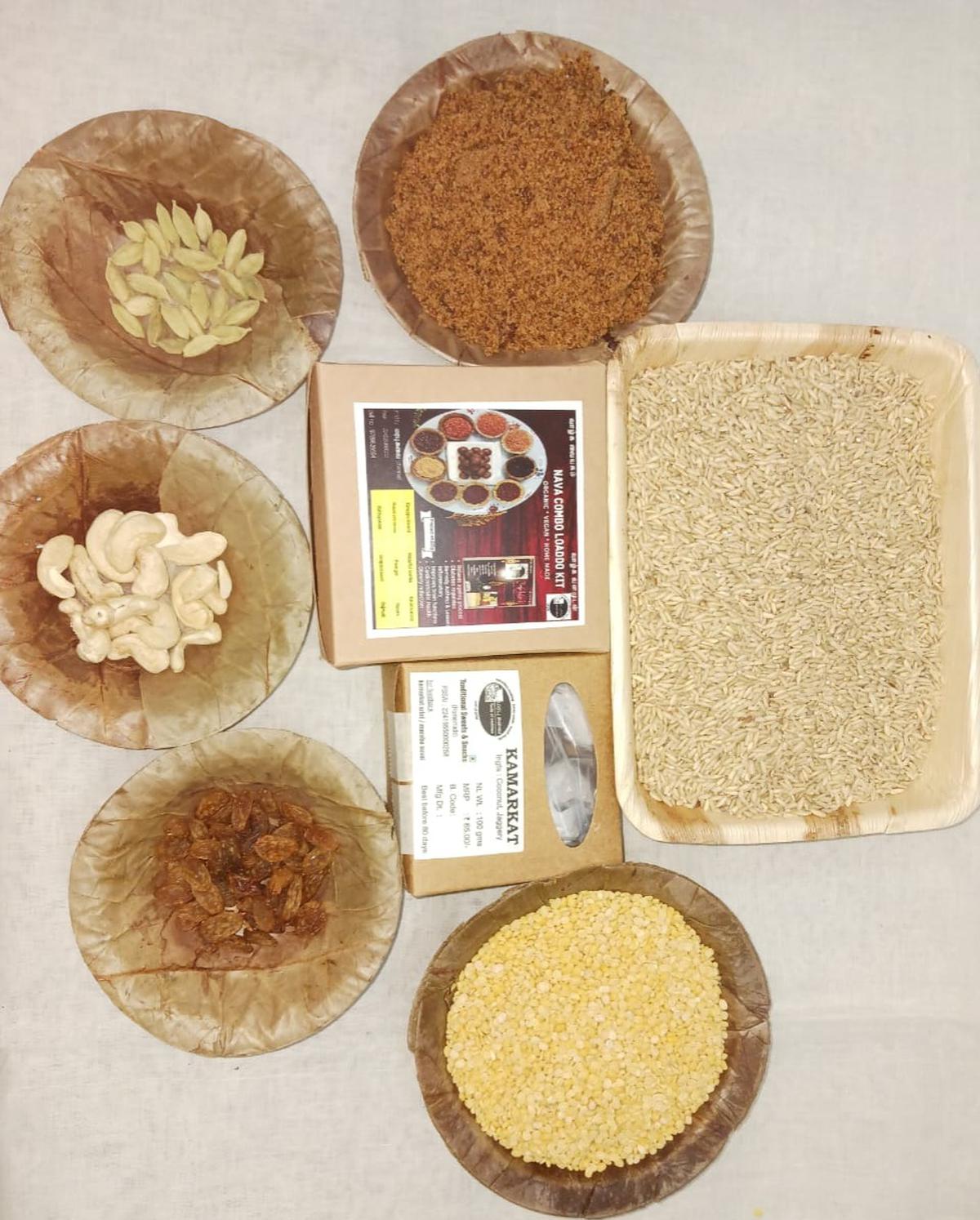 Can be couriered across India. Each kit is priced at ₹360. To order, call: 9789826594
Southern Living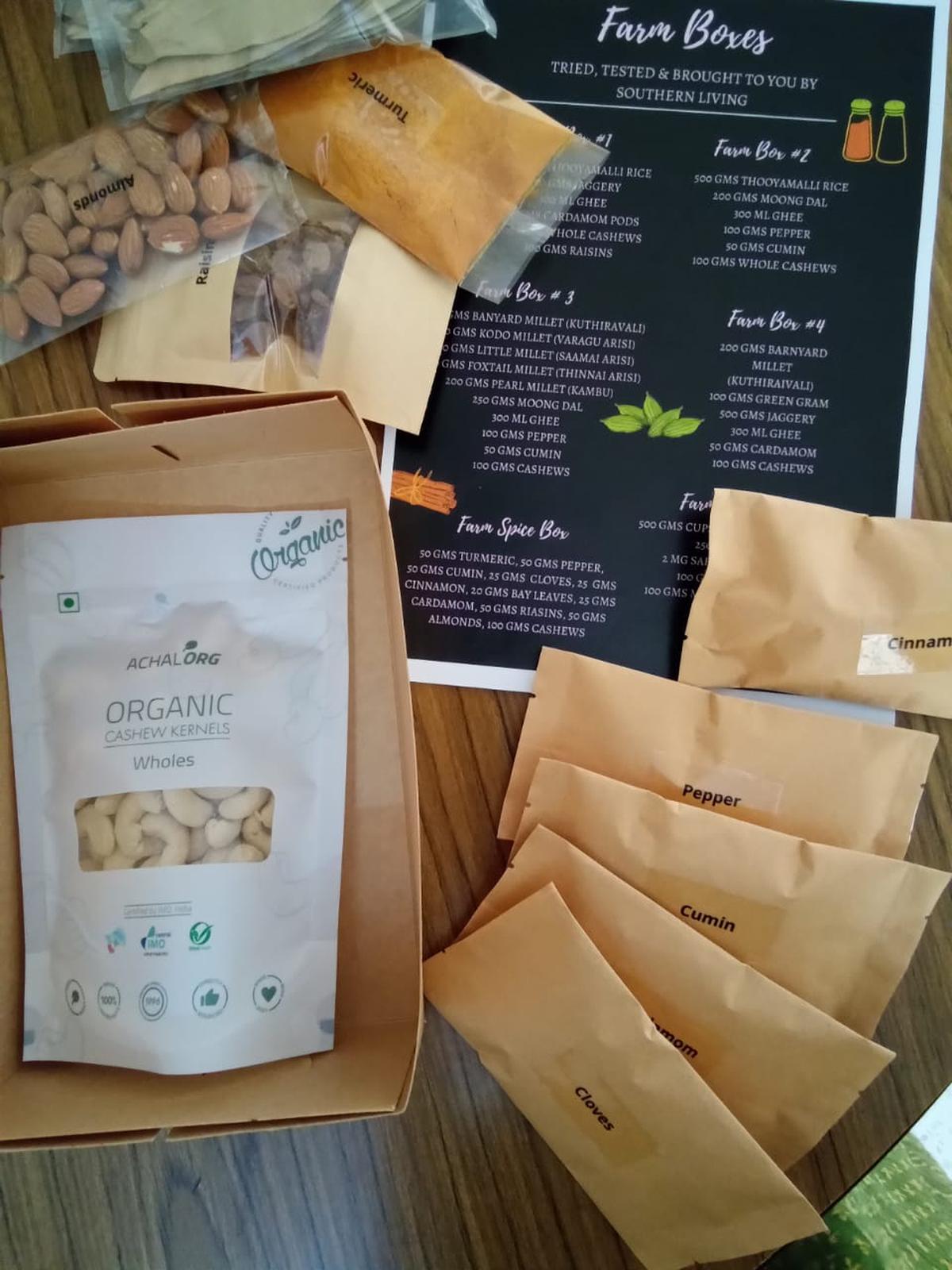 Jayanthi Somasundaram curated farm kits under the brand name Southern Living, for friends and family last year, and when she participated in the recent Karaikudi Sandhai held last month, these kits sold out quickly. "As I have direct contact with farmers and estate owners, I could curate quality organic products for this farm kit," she says, adding that she offers five types of farm boxes for the festival season: rice and millet sakkara pongal, venpongal and one pilaf box. "While two are heritage rice (sourced from an organic farm in Manjakudi, Thanjavur), two are millet based," she says. The pilaf box, contains Kari basmati(aromatic short variety rice) rice, saffron, almonds, dry fruits, and nuts. The millet box containing five types of millets (barnyard, kodo, little millet, foxtail and pearl millet)to make venpongal is her best seller. "The kuthiraivali (barnyard millet) sakkara pongal kit is popular this year due to increased awareness on millets. Similarly, the farm spice box moves fast and has six different spices, turmeric, raisins, almonds, and cashews. I have sourced cloves and bay leaves from Wayanad, cumin, cashews and jaggery from Karnataka and pepper and cardamon from Hosur," says Jayanthi.
Farm kit for Pongal is priced at ₹1300 and farm spice box is priced at ₹800. Couriered across India. to order, call: 944478406
[ad_2]

Source link